Word Processing Component
Introduction
Name: Raymund O'Connor
Email: raymund.oconnor@csn.ie
IT Rules & Regulations
Assessment (Assignment 20% and Exams 80%)
Examination Part 1 40% -1.5 hour practical – December
Assignment Part 1 10% –  Mail Merge in class week – February
Assignment Part 2 10% – Report in class week – February
Examination Part 2 40% -1.5 hour practical – April
Login / Log out of student network
Username: csn19.firstname.surname@csn.ie
Password: !Welcome.2019
(eg student, !CSN.letmein)
File Management
IT Induction (log into OneDrive – demo create, print, save files, etc)
Create a folder for each component (files and folders)
Outlook (attachments / calendar / etc)
Backup to OneDrive (similar to Google Drive, iCloud, Dropbox, etc)
Create PDF using camera app and OneDrive to photograph pages
Year Plan
Component Specification
Exercises (combining with Work Experience & Communications)
---
Course
1. Describe a typical word processing application in terms of common uses and features including – text manipulation, document formatting, graphics, tabs, tables, mail merge and label printing
 Describe how to change the appearance of a document by text manipulation
 Describe document formatting
 Describe the uses of graphics in a word document
 Understand the uses of tabs e.g. decimal tabs etc.
 Describe the uses of tables
 Describe the uses of mail merge and the benefits of label printing
What is a word processor? A program/app or machine for storing, manipulating, and formatting text entered from a keyboard and providing a printout. Example: Microsoft Word, Google Docs, WordPad, WordPerfect.
What are word processing programs used for? Tools are provided to format, design and produce the following – Typing letters, CVs, reports, manuals, posters, restaurant menus, mail merging, formatting and printing labels.
HOME MENU – Word – Home Toolbar
Type name/date/2 paragraphs detailing your ICT experience/list of Hardware & Software used. Demo two main panels on Home menu ribbon.
Type 3 paragraphs outlining what you did over weekend – demo indentation/hanging indent/justification/line spacing/styles – Class Exercise: 6 Paragraph – borders and shading – header and footer
INSERT  MENU
Demo download images from Google , insert picture/header/footer/page number
Tables Video Demo – Tables – Car Sales Exercise – Solution CarSalesPDF
Insert table to create your class timetable – demo insert cover page,page break/ borders/shading/inside, outside borders / find & replace – Soccer Education Timetable
Open a new Word document –1-Benefits-of-Exercise
Insert clipart, images(google), resize images. 2-Health-Fitness Demo to class: Saving from Google Images and resizing.
Download: Pros of Office 365 Instructions: Pros of Office 365 – Instructions
Download: Cons of Office 365 Instructions: Cons of Office 365 – Instructions
Type your course timetable by Inserting a table. Insert a table of 10 columns and 6 rows. Type your timetable into the table. Select the following style for your table
Tabs exercise (ID, Member name, Age, Amount Paid) – Tabs Exercise – Leisure Centre Members
3 CSN Gym Modify the 3 CSN Gym file to look identical to the following document. 3 CSN Gym_Modified
Mail Merge: the automatic addition of names and addresses from a database to letters and envelopes in order to facilitate sending mail, especially advertising, to many addresses.
Evaluation Exercises
Xmas Exam 
Past Exam Papers: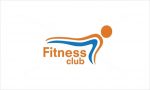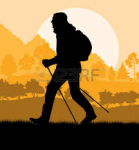 Sample Exam – China Class Ex 5a 2019-2020 Class Ex 5b 2019-2020 Class Ex 5c 2019-2020 Exercise 5 Guidelines Indian Italian Images: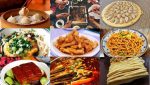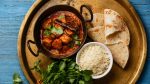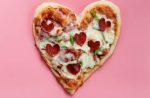 ---
2. Identify frequently-used toolbar icons and related functions associated with file handling and text formatting
 Employ toolbar functions e.g. delete, bold, italics, underline
 Hide, display and customize toolbars
 Demonstrate clip art, WordArt, pictures, text box, smart art, symbols, shapes
 Resize pictures etc.
 Insert page break
 Change colour and size of font
 Subscript, superscript, drop capital
 Identify menus, tabs etc.
 Insert hyperlink, import data from another package, file type identification
---
3. Create documents applying a range of text processing features including – margins and line spacing, indenting text and paragraphs, borders and shading, numbering and bullets, copying and pasting text, enhancing text
 Change margins, set margins
 Line spacing
 Indenting text – hanging paragraphs, side headings, shoulder headings
 Aligning text – left, right, centre, justified
 Borders and shading
 Numbering and bullets
 Copying and pasting
 Enhancing text
---
4. Perform initial document configuration using page setup features to include – headers and footers, page numbering, paper size and orientation
 Headers, footers, switch from header and footer
 Inserting and aligning page numbers
 Page orientation – landscape, portrait, paper size e.g. A4, A5 etc. page breaks,
horizontal and vertical centering of text within a page
 Watermark
 Columns
Download this file Footer – Section – Page Breaks and Columns
Insert the following text as a header "Sections – Columns – Watermark"
Insert a Watermark of on each page: Text "CSN", font Arial Black size 144pt
Insert your name, class and date (which should update automatically) on each page.
Insert a section break at "Full-Featured Word Processors"
Insert a section footer for this section with a different footer (insert your middle name)
Put the last 3 paragraphs of the document in two columns with a line between them.
Your finished document should look like this Footer-Section-Page-Breaks-and-Columns-UPDATED
---
5. Use a range of proofing tools including – spell check, thesaurus, search and replace
 Spell check, thesaurus, search and replace
---
6. Apply file management facilities, including – creating files and folders, saving files in different formats, copying files and folders, renaming files, accessing file details, finding files using search facility
 Create files and folders
 Copy files and folders
 Rename files
 Access file details
 Save files in different formats – 97-2003, 2007, 2010 word document, PDF, RTF
 Search for a file using different criteria e.g. file name, date, etc.
---
7. Apply a range of table features including – creating tables, resizing, merging cells, inserting or deleting columns and rows, aligning text, applying borders and shading to tables and sorting table content
 Create tables
 Sort data
 Merge and split cells, resize tables
 Align text within cells
 Delete, add rows and columns
 Borders and shading of tables
 Decimal tabs
---
8. Mail merge Letters and labels
Useful resource notes – DeMontfortUniNotes
---
9. Use markup capabilities to make/track changes to documents
 Review and track changes
---
10. Produce a range of different types of documents using common word processing features including – manual text formatting, applying styles, creating tables, inserting and manipulating graphics
 Manual text formatting
 Applying styles
 Creating table
 Inserting and manipulating graphics
---
11. Print mailable documents and labels using a range of print features to include – print preview, single and multiple copies, printing specific pages, selecting parameters and adjusting the appearance and positioning of text and graphics
 Use print preview
 Print single page and multiple pages
 Print specific pages
 Print using select parameters
 Print having adjusted the appearance and positioning of text and graphics
---
12. Use a word processing application to create a file from a document template by performing all required steps including creating and storing the template, entering data, and printing and storing the file appropriately for subsequent retrieval
---
13. Improve personal performance by using additional resources such as the Help facility to solve familiar and unfamiliar word processing problems
Use resources such as :
 Help facility
 Reference books
 Websites
To solve word processing problems that are both familiar and unfamiliar to the learner for example:
 how to insert footnotes
 how to insert table of contents
 how to insert different headers/footers for different sections of document
---
Exam Checklist
Exercises
Text manipulation – font/typeface, size, bold, italics, underline, strikethrough, subscript, superscript, colour, line spacing, borders, shading, styles.
Document formatting – page size, margin, page border(border styles), columns, line spacing, left/center/right/full justification or alignment.
Open a new Word document –1 Benefits of Exercise
---
Sample Exams
Past Exams 1: IT Draft Policy Document Logo Part 1 Part 2 Party Invitation WP Christmas Exam Checklist
2016 Past Paper: Exam 1 Instructions to candidates Sale Theatre Safety Solutions: Assignment 1 – Theatre Safety Solution Assignment 2a – Sale Solution Assignment 2b – Solution
2014 Past Paper Cover page 2014 WP test December Examination 1 Part 1 student instructions Examination 1 Part 2 student instructions IT Draft Policy Document Party Invitation Solution: Exam1Part1 with tracking
Exercise: 20 Classroom Exercise 9b Files: Sociology as a science Solution: Sociology as a science with edits
2017-2018 Past Paper  WP EXAM 1 5th Dec race Race Solution[1] Hill Walking Hill Walking Test 
2018 Sample Exam WP Xmas Exam 2018 Class TOC 
April Sample WP Exam: Spring Sample WP EXAM 2018 – Images:  Files: Sample Price Guide Table Text file: ICT_Text, SampleFile
April Sample WP Exam 2: Spring Practice WP EXAM 2019 Files: Open Day ,  , Heater Prices Overview , Brexit
2021 Sample Easter Exam – 2021-Sample-Easter-WP-Exam-Ray Files: ICT_Guidelines Image:
2021/2022 Sample Easter Exam Exam 
---
ECDL
ECDL Test: ECDL ICDL Word Processing – Syllabus – V6.0 – Sample Part-Tests – MS2016 – V1 – 0   Sample Test 1 files: addrlst agmletter game memorandum Sample Test 2 files: sampletest2 sample part-tests answerfile2Mail Merge Letter and Label AssignmentMultiple Mail Merge and Labels ExercisesSample Price Guide TableICT_TextSampleFile