Web Authoring
Introduction
Mark class register (eg class attendance)
Distribute network user accounts (students should log on and reset passwords)
I.T. Rules & Regulations in Student Handbook on www.csn.ie
Backup (Every student is responsible for their own work. Backup all your files using USB memory stick, Google Drive, Dropbox or similar)
Web Authoring WebAuthoring5N1910 downloaded from CETB QA 4-9-2018
File Management (Using Windows Explorer create a folder on server 0 CSN and a sub folder for each of the 8 components)
Exercise – List 5 of your favourite websites and type a paragraph outlining why you chose each.
Assessment
MOOCS (Massive OnLine Open Courses)
Software
Adobe Dreamweaver, Photoshop
Notepad, Notepad++, Gimp (free software available to download)
Useful Links
Resources
Assessment
Refer to provisional assessment deadline page on this site (eg 2018-2019 or 2019-2020, etc)
Class Notes
1
2
UTF-8 (Unicode is a character encoding standard that has widespread acceptance. Microsoft software uses Unicode at its core)
ASCII (if the file is just plain English text) is another example of a character set.
UTF stands for Unicode Transformation Format. The '8' means it uses 8-bit blocks to represent a character.
3
Currently available development and editing tools for generating HTML tags and CSS style sheets – Notepad, Notepad++, Microsoft Visual Studio Community, Eclipse, NetBeans and HTML editors such as Dreamweaver)
Identify the latest industry standard editors available for HTML and CSS. The learner should be able to differentiate between a WYSIWYG and a text editor. Explain difference between Dreamweaver (WYSIWYG) and text editor (Notepad)
WYSIWYG HTML: Examples – Adobe Dreamweaver, Microsoft Frontpage.
Text editor: Examples – Notepad, Notepad++
4
5
Basic image editing using Photoshop (resize images and banner design exercise) – free open source software (eg GIMP)
Image size, file formats, contrast/saturation, crop, layers and layer styles, lasso tools, feathering – File types gif, jpg, png
6
Discuss the maintenance of evidence for a web authoring project to include documenting relevant research, hardware and software specifications and website evaluation
Facilitate the learner to be competent in the following:
Understanding the importance of research for a website including copyright issues of material such as text, images and multimedia from the internet.
Understand the hardware required to create a website for example:
PC or MAC
Understand what software is required to create a website, for example :
TextPad
Adobe Dreamweaver
Adobe Fireworks
Adobe Photoshop
Gimp
Notepad++
Coda 2 (for Mac)
7
Learn how to plan an appropriate design and user interface for a specified website to include documenting each stage of the development process and the selection of an appropriate web authoring tool
Understand the theoretical process of designing and developing a professional website project. Explore the following:
The basic theoretical principles of design and their application to web authoring: Web Authoring 5N1910
Contrast
Repetition
Alignment
Proximity
Creation of a site structure and a corresponding site map for a specified audience
Creation of website template
Planning a logical consistent navigational solution for a specified audience.
8
9
Linked, embedded and inline styles and evaluate the advantages and disadvantages of each
A working knowledge of CSS styling using HTML tags, class and id as selectors.
Font and text properties: font-family, font-style, font-variant, font-weight, font-size, font, text- decoration, text-decoration, text-align, line-height
Colour and background properties: color, background-color, background-image, background, url – Sample colour schemes https://www.awwwards.com/trendy-web-color-palettes-and-material-design-color-schemes-tools.html
Positioning: absolute, relative, static, fixed, float -borders: border, border-color, border-width
Style -lists: list-style-type, list-style-image -units: %, ems, small / medium / large
Demonstrate an understanding of pseudo-elements a:link a:hover a:active a:visited
10
Test browser compatibility, resolution and link functionality
5 Browser Compatability (-moz-, -ms-, -webkit-, -o- prefixes)
11
Be able to recommend a course of action for the future upgrading, maintenance and testing of a website
Create a set of notes or a maintenance guideline for a potential client to update and maintain a website
12 – HTML5
Create a new HTML document
Create a style sheet for that document
Insert text, images, multimedia tables, forms on a webpage
Create an organised file management system
Create an intuitive navigation system
Create styled links
Create a custom layout using HTML and CSS
13
Learn to work independently to design, implement and maintain webpages independent of ISPs and web browsers.
Complete whole webpages using either a WYSIWYG or a HTML editor.
14
Design and develop a professional industry standard website, for a specified target audience, ensuring the learner has a good knowledge of each of the following:
Practical application of basic principles of design, for web authoring:
Contrast, Repetition, Alignment, Proximity
Create a site structure and a corresponding site map
Importance of website template
Plan and create a logical consistent navigational solution
Execute a site map and navigational solution.
Ensure that all content is accurately presented and easy to access.
Exercises
HTML & CSS
___________________________________________________________________________________
Add tags to your existing web pages from
___________________________________________________________________________________
___________________________________________________________________________________
Sample colour schemes – https://www.awwwards.com/trendy-web-color-palettes-and-material-design-color-schemes-tools.html
___________________________________________________________________________________
LW-Exercise 
___________________________________________________________________________________
Exercise:     index contact style Background_images
___________________________________________________________________________________
___________________________________________________________________________________
Free JavaScript Slider JavaScript_Slider
___________________________________________________________________________________
___________________________________________________________________________________
Use Notepad++ to design the follwing page  source_code
___________________________________________________________________________________
Use Developer Tools in Chrome(right click and Inspect to analyse html elements and related styles. Styles can be checked on/off to see the effect each css style has.
___________________________________________________________________________________
DOM = Document Object Model. Each node has branches. <Title> is a child of the <Head> element. <Head> is the parent.
CSSOM = CSS Object Model
___________________________________________________________________________________
Based on what you have learned in class design the following webpage using web tile and javascript presentational slider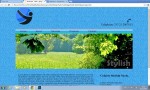 You are required to design a logo for a company named "AppsCork" who designs Android apps. Red, Maroon, White and Black are the colours requested for the colour scheme. Ensure your logo fits in with your design.  Design a webpage using everything you have learned in class to date. You must include text, images, javascript, google map, youtube video, etc in your design.
Screenshot to be replicated 
Produce the following using HTML and CSS 
CSS  styling Opacity and rgba exercise  style
PROJECT – decide on the subject of the website you are going to design (eg club/business/interest/hobby/real or fiction acceptable)
Exercise – Class Evaluation Test – Mid Term
Image editing with Photoshop
Source photos from Google images or similar (crop and cut adjust feather size,….)
Design a banner/header for a sample layout similar to exercise 7 above
Background images, etc
You are required to design  an image similar to image above to represent CSN using Photoshop
Sample Green colour scheme 
HTML Editor – Dreamweaver
Responsive Website Design
 eBook
Research other sites
Design, wire frame, sketches, colour scheme – Sample Colour Scheme and Layout Diagram
Graphics – Adobe Photoshop (free software available on net Gimp does same thing more or less)
Web page and site layout – Notepad++ (free), Adobe Dreamweaver
Web site evaluation
Learn about the following if you plan to continue designing sites:
WordPress
HTML5
CSS3
Javascript
PHP
MySQL
Useful Sites
Basic Webpage Design and Styling (HTML 5 and CSS 3)
https://www.youtube.com/watch?v=2iCzH7UXE1U
https://www.youtube.com/watch?v=ESE5LQ2rhD0